Tips for Keeping Your Kids Drug Free
It has been shown that the earlier drug use is initiated, the more likely a person is to develop drug problems later in life. Youth substance abuse may lead to many other problems that affect not only the child, but also the child's family and community.
Talk to Your Children Early
Talk to your kids early, by the time they are in High School most students report they have already been offered or tried alcohol. Be open with them and give them the facts about drugs and alcohol.
Work with Your Community
Find out about drug prevention programs or coalitions in your area and volunteer to help. This will help the program and let your children know that it is important to them that they stay away from drugs and alcohol.
Be Honest with Them
Give them real facts and information. Be honest with them about your experiences and the dangers of drugs and alcohol, don't exaggerate. Allow them to ask questions and give them answers.
Build Self-Confidence and Character
When children have  high self-esteem they don't fall as easily into the peer pressure trap. They are able to make informed decisions for themselves.
Practice Saying "No"
When I child is prepared for someone to ask them to try drugs it will be easier for them to say "No" if they have practiced. Use role-play or modeling to give examples of possible scenarios and how to get out of those situations.
Talk about Legal Consequences of Underage Drinking and Drug Use
Let your kids know it is not legal to drink as a minor or use drugs and give them the real life consequences. Let them know it is not okay for other parents or adults to supply a party with alcohol for minors. Make sure they are informed so they can make good decisions.
Watch for Signs of Use
Some sign of drug use are behavior changes, children are more tired than usual, drugs usually have smells associated with them. Make sure you are educated on the signs of drug abuse and be looking for those in your children.
Supervision
Make sure your children are supervised all the time. When they go to a friend's house, make sure you talk to the parents of the other children. Don't allow alcohol parties with minors in your home or on your property. Report those parents who do allow the parties.
Lock up Your Medication and Liquor
Make sure that your liquor cabinet and other alcohol are locked up and secure so that your teen is unable to take liquor from your home. Make sure prescription medications are secured and out of the reach of your children.
Remember Underage Drinking is NOT a Rite of Passage
Underage drinking can have harmful effects to the minds of our youth. It is very dangerous for youth to use alcohol or any other illicit substances. There are other dangers to them using alcohol besides drinking and driving and consequences can include; unwanted sex, unwanted pregnancy, struggles with friend relationships, alcohol poisoning, binge drinking, and dependency issues. Set a good example and protect your children.
For more parent tips view our parent resources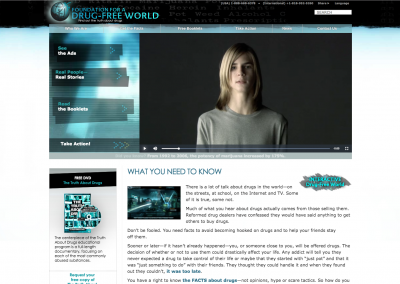 Empowers youth and adults with factual information about drugs so they can make informed decisions and live drug-free.
Blanco Coalition of Awareness, Prevention, and Treatment of Substance Abuse.